SEG members, view the course for free!
Format: Virtual Webinar. 45 min. presentation followed by 15 min. Q&A
Please note that two sessions will be given at different dates listed below.
Session 1, Thursday, September 17, 2020, 10 am to 11 am Mexico City Time
Session 2, Tuesday, October 20, 2020, 3 pm to 4 pm Rio de Janeiro Time
Two live sessions are completed. Please scroll down to watch the videos from the recordings below. SEG members, view the course for free!

Abstract
There is a growing concern regarding oil exploration and its environmental impact on new frontiers and in highly populated areas. Also, the low price of oil has pushed operators to search for methods that provide geologically meaningful information while using fewer resources. The magnetotelluric (MT) method, due to its natural signal source, small crews, and relatively low cost has proven to be an alternative to answer the questions above.
First, I will briefly present the basics of MT, an electromagnetic (EM) method that relies on the naturally occurring variations of the geomagnetic field as a source of signal. Due to the large frequency spectrum of the geomagnetic field, MT can investigate the Earth from tens of meters to tens of kilometers. This feature makes MT suitable for exploration of large basins, as well as mature fields. MT also has excellent lateral resolution and because it is an induction technique, it works well in difficult environments such as basalt and carbonate covered areas and overthrust areas. MT has been largely used in combination with seismic in the foothills of South America to tackle the latter problem.
Although MT mostly was seen as an academic method used for crust and mantle studies, it can provide important contributions for the exploration of mature basins. Many operators have accepted MT and other EM methods as part of the exploration program and have been using them routinely as part of the exploration workflow.
After going through the MT method, I will present several examples of the application of MT in different settings, from the foothills of South America to large new frontier basins to mature fields. These examples show that MT can provide important information about structure and stratigraphy in different settings without disturbing the environment.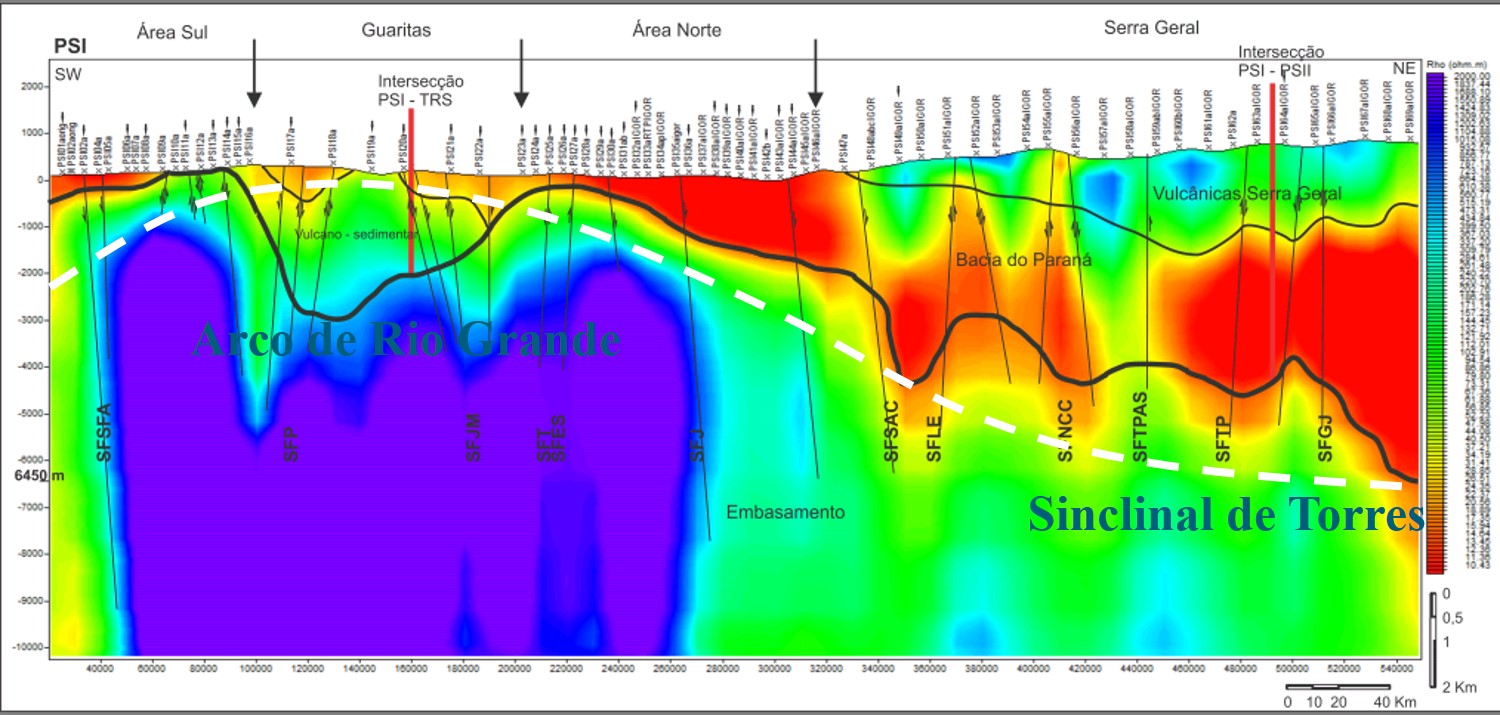 Your Instructor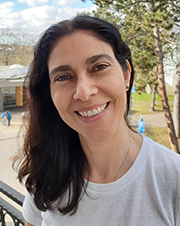 Patricia de Lugão received a Bachelor of Science degree in environmental engineering and water resources from the University of South Carolina in 1988, a master's degree in geophysics from the Observatório Nacional in Rio de Janeiro in 1992 and a Ph.D. in geophysics from University of Utah in 1997. At Observatório Nacional, she worked with Sergio Fontes on the acquisition, processing, and modeling of magnetotelluric data from the Recôncavo Basin, Brazil. During her Ph.D. studies at the University of Utah, de Lugão had the good fortune to work with Phil Wannamaker and Michael Zhdanov on the development of modeling and inversion algorithms for magnetotellurics. After her Ph.D., de Lugão worked in the research department at Western Atlas in Houston with Kurt-Martin Strack, where she applied her knowledge in modeling and inversion to the development of algorithms for array borehole tools. In the Geosignal division of Western Atlas, Patricia worked with Lee Bell on two- and three-dimensional refraction tomography techniques for statics correction and initial velocity model for prestack depth migration of seismic data from the foothills of South America to the Gulf of Mexico. In 2000, de Lugão moved to Brazil and accepted a position with Landmark, working with the support group for the interpretation of seismic data, a shift from her previous work. In 2003, de Lugão founded Strataimage Consultoria Ltda, foreseeing an interest in the new marine electromagnetic techniques that were being developed. From 2003 to 2006, Strataimage brought to Brazil companies such as AGO (marine controlled source electromagnetics) working with Arnold Orange and Oedegaard (elastic inversion) working with David Davies. In 2008, she participated in the first marine magnetotelluric survey offshore Brazil, on the Santos Basin. de Lugão was instrumental in helping establish electromagnetic methods onshore and offshore in Brazil, leading most of the recent commercial onshore surveys in that country.
Course Curriculum
Environment-friendly exploration using magnetotellurics
Available in days
days after you enroll