About the Course
SPWLA members, view the course for free!

SPWLA Distinguished Speaker Series. Petrophysicists use cut-offs for calculation of average values that are often part of STOIIP and reserve computations. Generally these cutoff parameters are not rigorously defined. Cutoffs are most commonly based on static parameters like porosity, saturation and shale content. These may be based on local knowledge about reservoir performance, or might simply be used because "it has always has been done that way". Of interest here are static and dynamic cutoff parameters that will affect the assessment of pay. The authors propose a workflow based on application of saturation-height calculations, combined with fractional flow computations, to estimate initial water cut. The saturation-height calculations utilize property-based Techlog capillary pressure models, and the fractional flow calculations link this through a Python Script to the relative permeability models used by the reservoir engineer. This provides a consistent way to introduce a dynamic element to a pay cutoff definition – for instance by requiring pay to produce only dry oil or requiring pay to be defined as having a minimum initial water cut. There are numerous parameters which can characterize subsurface rocks and fluids but essentially all of them are directed at one purpose, which is to provide an answer to one question, will this well be economical? The proposed tool allows petrophysicist to help answer this question.
For more lectures like this, join SPWLA today
Your Instructor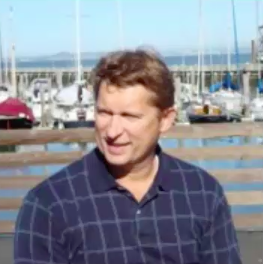 Serge V. Galley is a Petrophysicist, member of SPWLA and registered Geoscientist of APEGA. He started his career as logging engineer nad petrophysicist in various entities of USSR Ministry of Oil. He has received his PhD in 1991 at SoyuzPromGeophysics Institute in Russia. Since that time he works as Operational Manager of Western Atlas and VP of American International Petroluem Corporation, responsible for planning and conducting exploration strategy, managing drilling, seismic, logging, testing and production operations. Later he was Head of G&G Department of Caspian Gas Corporation and Geoscientins for ODS Company. Since 2007 he is Senior Petrophysicist working for Shell in Houston. His main area of interest is thin bed low resistivity pay charachterization.
Course Curriculum
First Section
Available in days
days after you enroll