Seismic Attenuation, Dispersion and Anisotropy in Porous Rocks: Mechanisms and Models
OR
About the Course
SEG members, view the course for free!

2019 SEG Honorary Lecture Pacific South. Understanding and modeling of attenuation of elastic waves in fluid-saturated rocks is important for a range of geophysical technologies that utilize seismic, acoustic, or ultrasonic amplitudes. A major cause of elastic wave attenuation is viscous dissipation due to the flow of the pore fluid induced by the passing wave. Wave-induced fluid flow occurs as a passing wave creates local pressure gradients within the fluid phase and the resulting fluid flow is accompanied with internal friction until the pore pressure is equilibrated. The fluid flow can take place on various length scales: for example, from compliant fractures into the equant pores (so-called squirt flow), or between mesoscopic heterogeneities like fluid patches in partially saturated rocks. A common feature of these mechanisms is heterogeneity of the pore space, such as fractures, compliant grain contacts, or fluid patches. Using theoretical calculations and experimental data, we will explore how this heterogeneity affects attenuation, dispersion, and anisotropy of porous rocks. I will outline a consistent theoretical approach that quantifies these phenomena and discuss rigorous bounds for attenuation and dispersion.
Your Instructor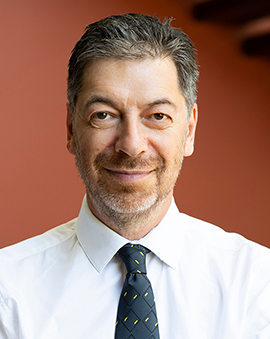 Boris Gurevich has an MSc in geophysics from Moscow State University (1976) and a PhD from Institute of Geosystems, Moscow, Russia (1988), where he began his research career (1981–¬¬1994). In 1995–2000 he was a research scientist at the Geophysical Institute of Israel, where he focused mainly on diffraction imaging problems. Since 2001, he has been a professor of geophysics at Curtin University and advisor to CSIRO (Perth, Western Australia). At Curtin he has served as Head of Department of Exploration Geophysics (2010–2015) and since 2004 as Director of the Curtin Reservoir Geophysics Consortium. He has served on editorial boards of Geophysics, Journal of Seismic Exploration, and Wave Motion. He is a Fellow of the Institute of Physics and has more than 100 journal publications in the areas of rock physics, poroelasticity, seismic theory, modeling, imaging, and monitoring of CO2 geosequestration. His research achievements include development of advanced theoretical models of seismic attenuation and dispersion in heterogeneous porous rocks.
Course Curriculum
First Section
Available in days
days after you enroll